I'm Madi Murphy a certified Astrologer, Empowerment coach & Shaman.
I am here to be your guide on the most sacred journey and wildest adventure you'll ever take… the journey back to yourself.
I have over 10 years of experience working with people who want to move past the old stories, self-limiting beliefs and negative behavioral patterns (aka the bulls*t) to get more deeply connected to their purpose, passion and gifts (aka the magic.)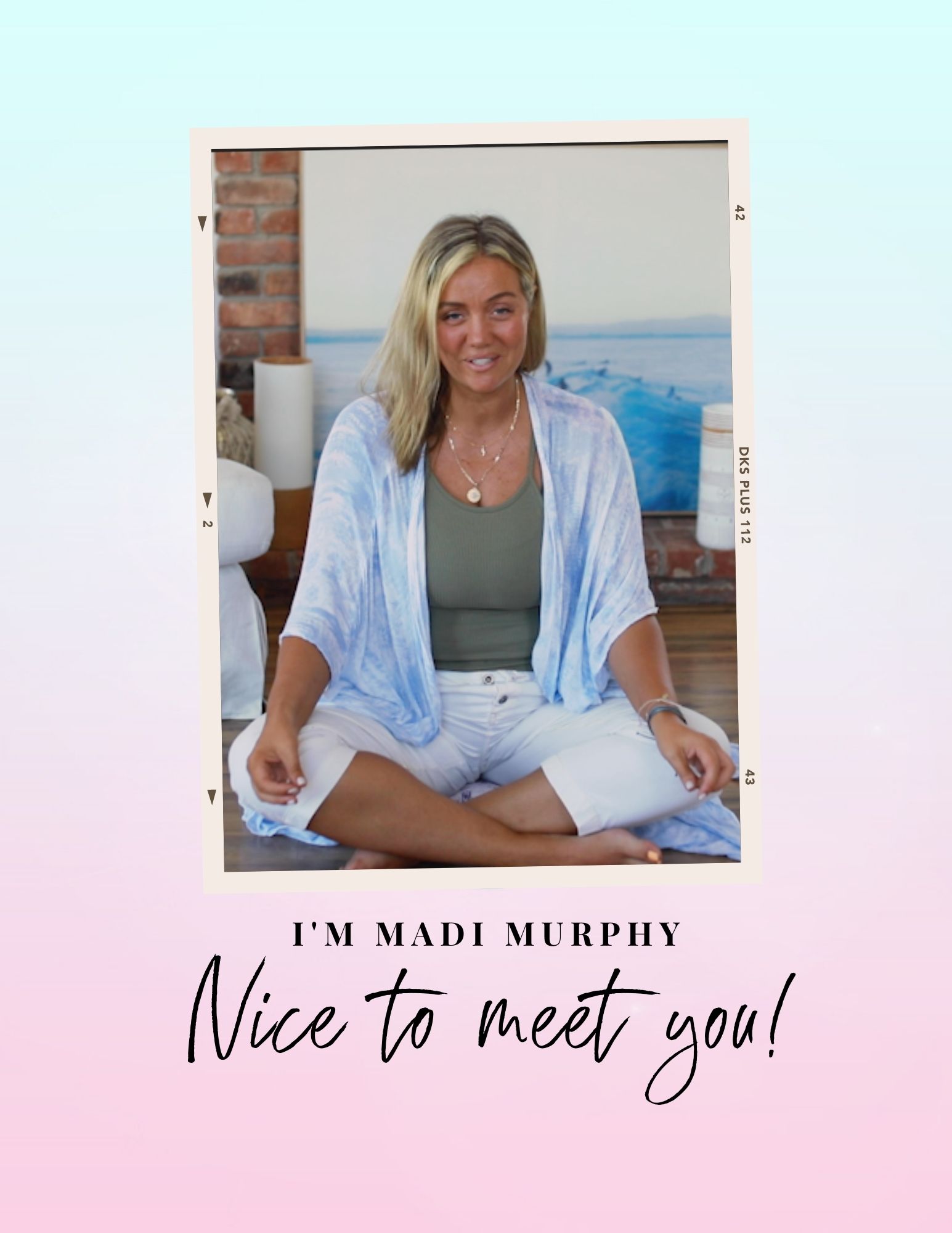 The Cosmic Academy All Access Tool Kit For 2021!
Discover the Courses
For Mindset, Community + Spirituality
The Cosmic Revolution was created to remind you...
⚡️ You are not Broken.
⚡️ Everything you need is already within you.
⚡️ Life is happening for you not to you.
⚡️ You are intuitive.
⚡️ You deserve pleasure.
⚡️ No one is you and that is your power.
⚡️ You are meant to LIVE your passion, not just long for it. Yes, you. You can turn any dream into a reality. 
⚡️ Holding yourself back is an affront to your radiance! 
⚡️ Life is not meant to be a struggle. 
⚡️ Creating sacred space is about embracing and turning on your deep, full, juicy JOY.
⚡️ There are tools to turning on your Sexy, soulful WARMTH.
⚡️ You have a powerful, pleasurable LIFE FORCE.
⚡️ You are your own healer.
⚡️ You are your own artist.
⚡️ You are your own muse.
⚡️ You are your own psychic.
⚡️ You are your own boss.
⚡️ You are the revolution.